I have already published a formula for the Calculation of GP Fund Interest Amount manually after a year but now I am publishing here how to Calculate GP Fund Annual Balance Amount with Simple MS Excel Sheet. It is so simple to use and you can easily prepare your own GP Fund Statement. You have to just put the monthly deduction amount of GF Fund and the Interest rate for that year.
The main feature of this formula is that you can put the deduction of amount of GP Fund that you have drawn as advance during the year. In the same way you can also put the total amount of GP Fund Advance during the year.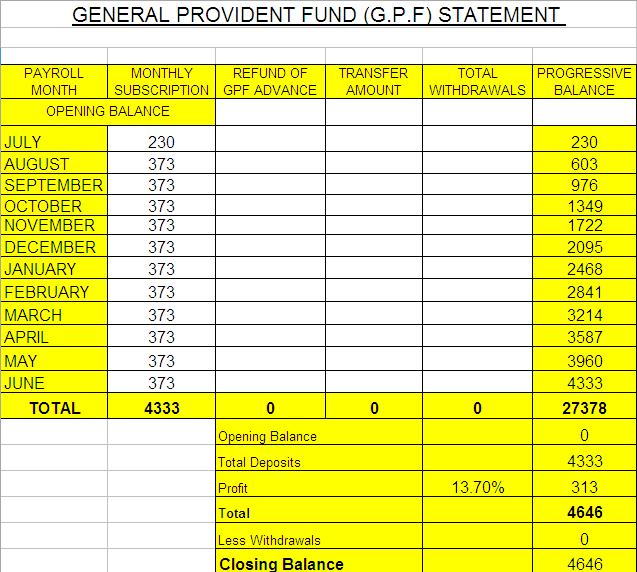 You can get the help from the GP Fund Interest Rates to help you to put in this formula. Every year the GP Fund Rates are issued and the GP Fund Rates are issued after July every year. If you feel any difficulty or error in this formula just contact me so that I may solve the problem/issue regarding this. This post has been delivered by Mr. Liaquat Kamboh.
Download GP Fund Calculation Formula Sheet for GP Fund Statement