Last Updated on December 2, 2019 by Galaxy World
"Payment of Benevolent Fund on Invalid Retirement or Retirement on the basis of disability and in case of the death of the employee" this is the article that I, on the request of many employees, am sharing today. I have received many complaints from the deserved ones that even a lapse of many years of the retirement / death of their dear ones, the incapacitated employee / family did not get any kind of payment regarding Benevolent.
For the information of the concerned it is stated that Benevolent Fund amount is granted on the retirement of the employee on the basis of disability or invalidity and hence to the family of the deceased government employee. I shall also share the updates of Group Insurance Amount on retirement of the employee very soon.
Payment of Benevolent on Invalid Retirement
The incapacitated employees will get the Benevolent Fund  amount for life.  The same granted was initiated with effect from 04-09-1988. The spouse wili also get the same amount if the medically retired employee passes away after retirement for life. If no spouse, then for only fifteen (15) years after the death of the invalidated employee to other eligible member of the family. You can check the group insurance rates from here.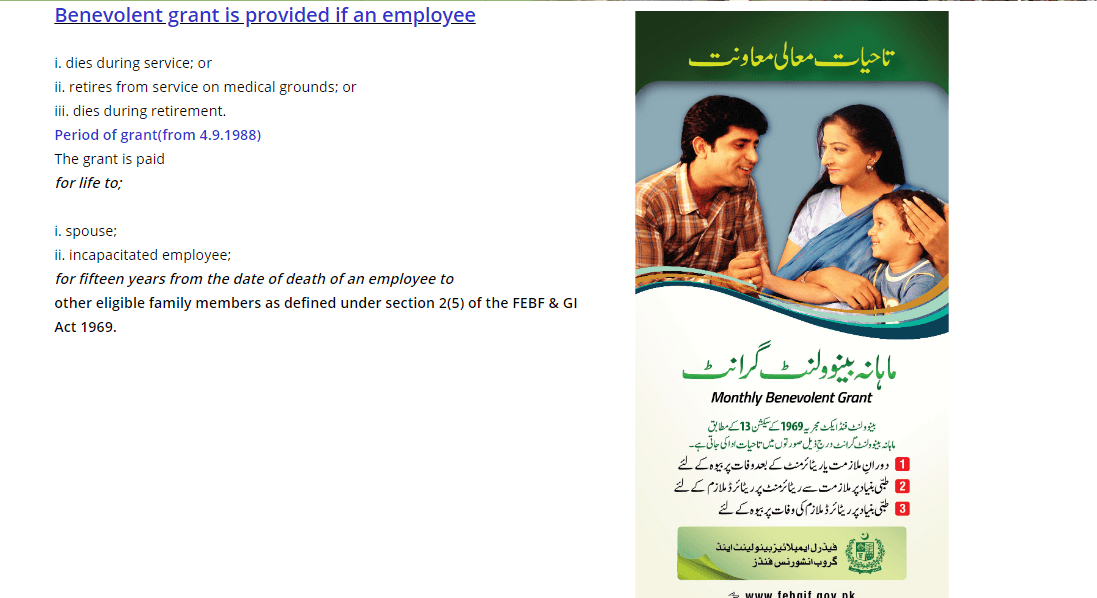 Payment of Benevolent Fund on Death of the Employee
Benevolent Fund amount is also paid to the spouse / family of the deceased Government employee. If the employee dies during service or dies after retirement his / her spouse will get the benefit of Benevolent Fund for life. In case of no spouse, then any other eligible family member will get the payment upto 15 years of the death of the employee under the rules.
If you have any query in this regard, you can mention in the comments below so that I may got the solution of the same. If you have any related document on this topic or GI on general retirement, you will be most welcomed.
Special thanks to Mr. Agha Amir sb for pointing out the mistake as Benevolent Fund is allowed to the employee / family not group insurance.