Allama Iqbal Open University Islamabad has announced the Pak-Scottish Scholarship for Women for AIOU's Female Students.  These scholarships the British Council is granting to female students pursuing their education at Master / M.Phil level.
Pak-Scottish Scholarship for Women for AIOU's Female Students
British Council in collaboration with the Scottish Government launched the Pakistan Scottish Scholarship scheme with the aim of promoting higher education amongst Pakistani women. The Scholarship Scheme caters to women from financially disadvantaged backgrounds pursuing their master's and helps them achieve their educational ambitions.
These scholarships are offered to female students only enrolled in master's programs (2 years maximum) in Pakistani universities in the field of education, agriculture and food security, sustainable energy, health sciences, and STEM engineering, all areas that are highly relevant to Pakistan in terms of current challenges and future opportunities.
Fields of Scholarships
Total 15 scholarships are available for AIOU female students pursuing Master/BS level education in the following fields:
Education
Agriculture and food security
Sustainable Energy
Health Sciences
STEM Engineering.
Please apply as soon as possible that we can finalize 15 female students for this scholarship. The scholarship will cover tuition fees, hostel charges, and travel costs from home to AIOU (for workshops).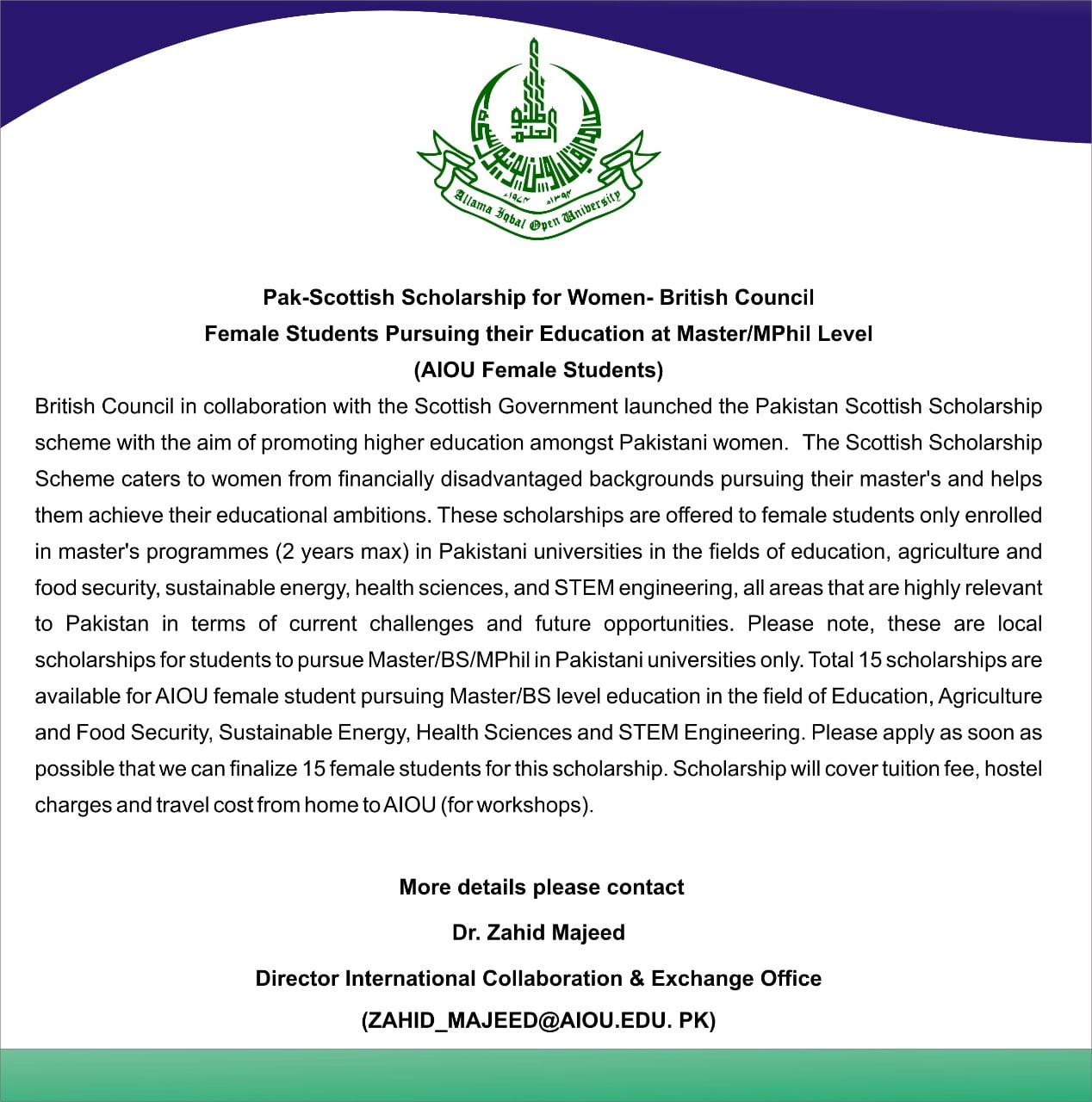 You may also like: Revised Date Sheet AIOU Semester Spring 2020