Last Updated on April 17, 2023 by Galaxy World
Government of Sindh School Education and College Education issued their Notification on 17-04-2023 in connection with the Holiday on 18 April 2023 in Sindh Province. Sindh Government announced the Holidays throughout the province on the occasion of Shab-e-Qadar (27th Ramadan 1444). The details are as under:
Holidays on 18 April 2023 in Sindh Province (Shab-e-Qadar) 27th Ramazan
The Sindh Govt Educational institutions will remain closed on 27th April 2023 on the occasion of Shab-e-Qadar 27th Ramadan 2023.
27th Ramazan Holiday 2023 School Education & Literacy Department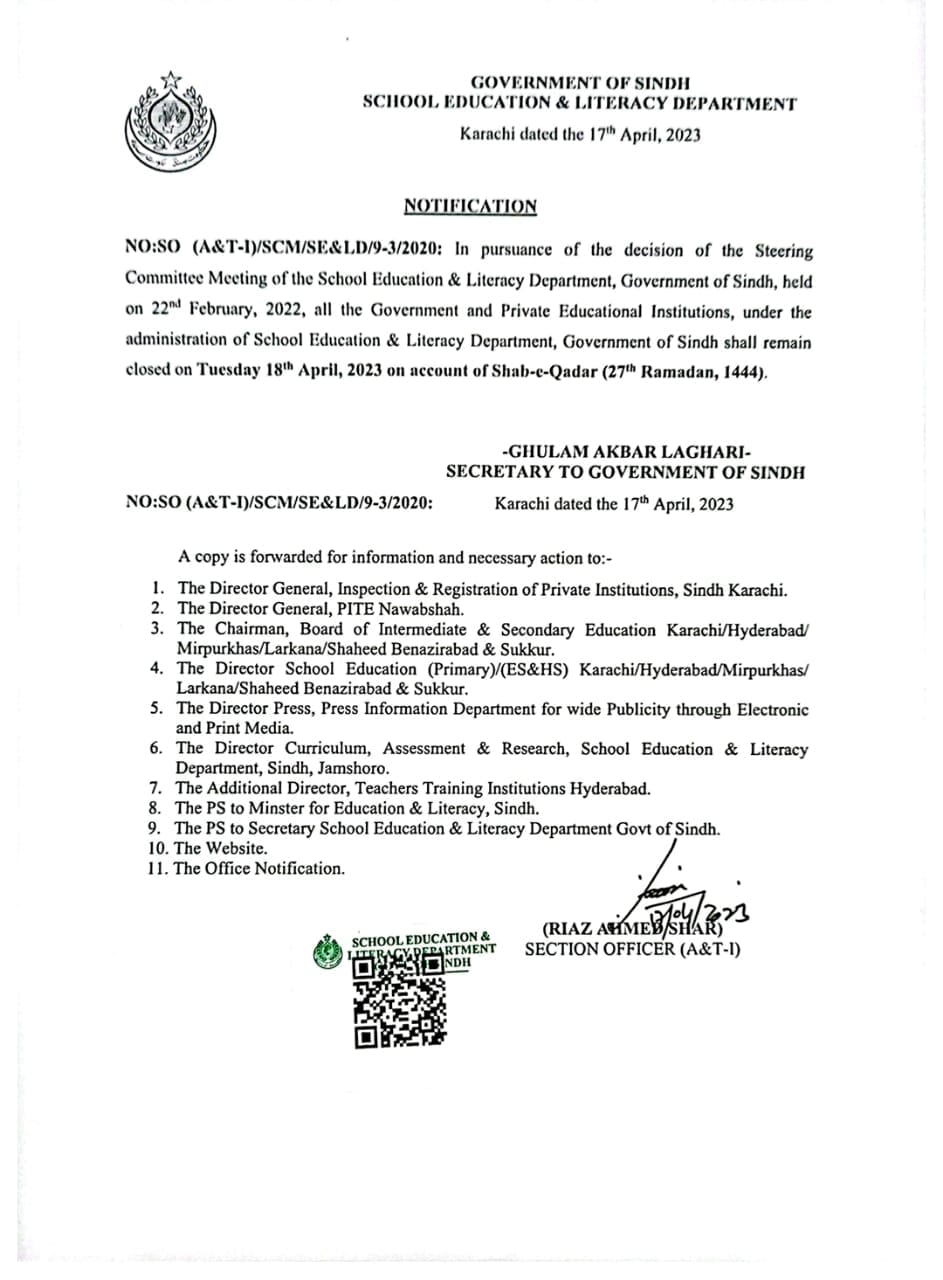 College Education Department Sindh Shab-e-Qadar Holiday Notification
Government of Sindh College Educations Department announces a special holiday on 18th April 2023(27th Ramadan) all across the province on account of Shab-e-Qadar. All administrative and instructional activities will be stopped and will be no practical /Laboratory work in colleges either Public or Private.
Shab-e-Qadar Special Holiday for Colleges by Sindh Government
In pursuance of this meeting's decision, Government has decided to close all educational institutions either public or private on 18th April 2023 (Tuesday).
Steering Committee made a decision about this special holiday in a meeting of the College Education Department of the Government of Sindh. The meeting was held on 22nd February 2023 for discussion about the provision of the holiday.
Sindh College Remain Closed due to 27 Ramazan 2023
Shab-e-Qadar is the holy night. Allah gives his blessings ad forgiveness to special seekers. Because of this, all the believers call it the night of value, the night of forgiveness. It is a very precious night to make us closer to Allah the creator.
Public Holiday Shab-e-Qadar on 18Th April ,2023
As Shab-e-Qadr is a valuable night of determination and destination. It very special night that brings blessings and the abundance of the mercy of Allah. To celebrate this night heartily Sindh Government announces the closing of all the public and private Colleges which works under the supervision of the College Education Department. They will discontinue their administrative and instructional activities on 18th April 2023.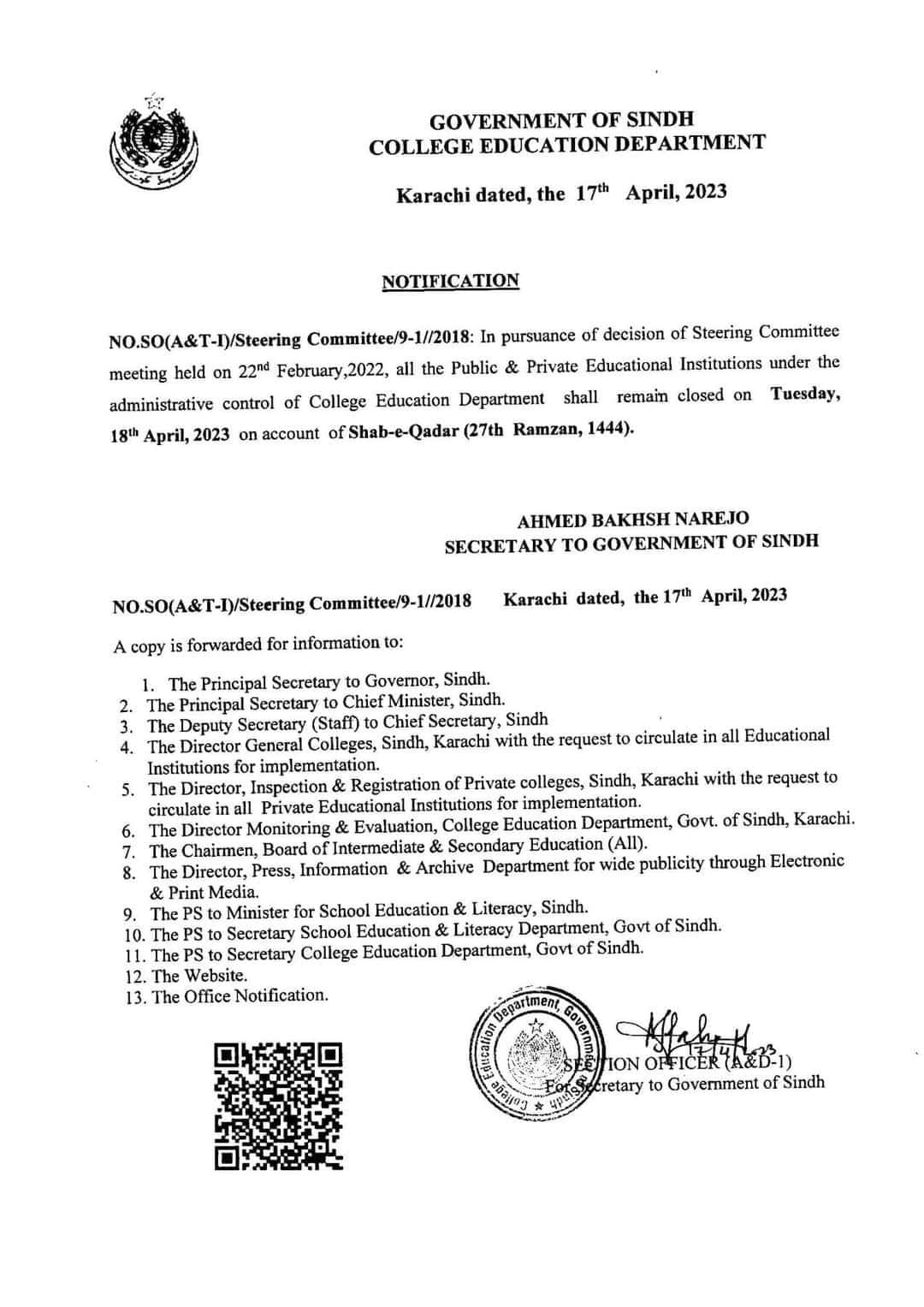 Besides this holiday the Employees of the Khyber Pakhtunkhwa will observe the 21st to 25th of April 2023 as Eid-ul-Fitr Holidays KPK 2023. Now we are waiting for the Eid Holidays Notification from the Sindh Government.