Last Updated on August 10, 2021 by Galaxy World
The Matter of Closure of Schools and Other Educational Institutions is a hot topic nowadays. The authorities still not decided for holidays as there are rumours about the holidays and there is also the fake notification on social media.
The Matter of Closure of Schools and Holidays in Other Educational Institutions
Due to the increase in the spread of Corona, the NCOC has recommended banning major public events, tighten restrictions in high-risk areas, and give pre-winter holidays in schools. According to details, the Federal Minister for Planning National Command and Operation Center has held a meeting chaired by Asad Umar. National Coordinator COC Lieutenant General Hamudal Zaman, Minister of Education Shafqat Mahmood, Special Assistant Dr. Faisal Sultan, Executive Director National Institute of Health Major General Amir Ikram participated while provincial Chief Secretaries via video link Participated in the meeting.
Proposals for Smart Lockdown
The members of the committee in the meeting considered the implementation of Corona cases, SOPs, and the situation of Corona cases in educational institutions. The provincial chief secretaries briefed on the situation after the implementation of Corona cases, SOPs, and smart lockdown in the affected areas. They made Major decisions in the NCOC meeting on the increase in the spread of Corona, NCOC recommended a ban on major public events and tighten sanctions in high-risk areas of Corona, according to the suggestion, a gathering of more than five hundred people. They recommended imposing a ban.
Federal and provincial relevant authorities briefed in the NCOC meeting and said that the rate of the corona has increased three times and the rate of positive cases is also increasing in educational institutions. While the NCOC meeting. The committee decided that there will be a high-level meeting on November 16, under the chairmanship of the Education Minister. They will review the situation of educational institutions at the November 16 meeting.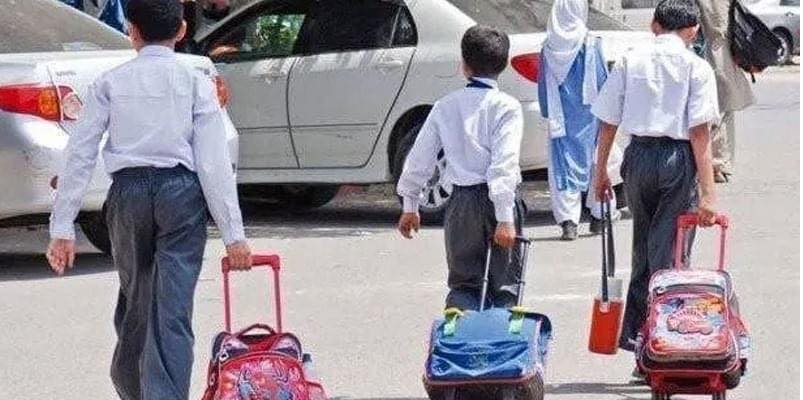 You may also like: Increase in Salary in Dec 2020 and Annual Increment